Local NGO Kingston Creative launches a new podcast in partnership with Odessa Chambers, Isis Semaj-Hall,  Gerrard L. "Gerry" McDaniel and Kadia Francis.  The podcast is an insider's look at Kingston's culture, aimed at a global audience.  It creates a unique platform for Jamaican creatives and keeps the listener up to date on cultural trends in Kingston.

"The Kingston Creative podcast is a great outlet to let lovers of Jamaican heritage and culture know how cool & impactful the city of Kingston is to the Caribbean and Diaspora" said co-host Odessa Chambers, creator of the o-access JAMAICA media platform.
Episode one, Kingston as Epicentre, tells the story of the UNESCO Creative City of Music.  The hosts chat with Kingsley 'King Omar' Goodison, the producer of the 'Tribute to the Greats' show and Nicole Patrick-Shaw, Deputy Executive Director of the Institute of Jamaica.  Together, they take the listener on a fascinating journey and discover just how Kingston became the global cultural Mecca that it is today.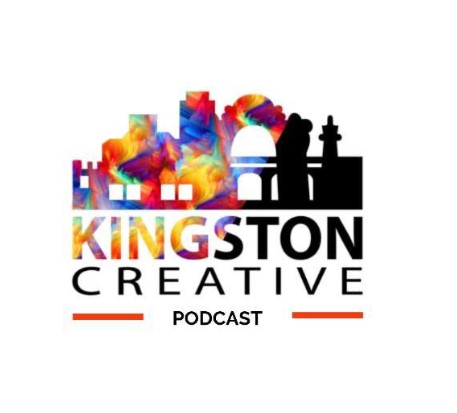 "For our very first episode, we thought it fitting to take listeners on a nostalgic stroll around the creative city of Kingston with the people who have really lived it and who now curate it," said editor, producer and Digital Strategist, Kadia Francis.

Co-host Isis Semaj Hall, co-founder of PREE: Caribbean Writing said, "The Kingston Creative podcast is "reaction meets action". People wanted a way to access Kingston's creativity on the go, so we are delivering it to you with monthly chattings from the epicentre. Through in-studio guest interviews and on-location conversations, we will bring the voices, sights, and sounds of Kingston to you.  By the end of each episode you'll know what we know: Kingston is a global cultural and creative hub and so much more."
The Kingston Creative Podcast can be heard on SoundCloud here and on other sites where podcasts are found.
MEET THE PODCAST TEAM
Co-Host
Isis Semaj-Hall – UWI lecturer of Caribbean literature and popular culture, PREE Magazine founder and editor.
Social Handles
Website
Co-Host
Odessa Chambers – Entertainment Executive, TV & Film Producer & Owner of O-Access Jamaica
 Social Handles
Website
Co-Host, Producer & Show Researcher
Gerry McDaniel – Corporate Comms Consultant & Concierge Speech Coach, Host of popular radio show 'Palav" on Radio Jamaica (formerly RJR)
Social Handles:
Editor and Producer
Kadia Francis – Digital Strategist & Creator of the Digital Jamaica Platform
Social Handles:
Instagram, Twitter, Facebook  LinkedIn
Website:
ABOUT KINGSTON CREATIVE
Kingston Creative is a registered non-profit organization who believes in using creativity and culture to empower creatives and transform the city, and that the cultural and creative industries can be a catalyst for national development.
The NGO is developing an Art District and Creative Hub in what they call the creative capital of the Caribbean, Downtown Kingston, Jamaica in partnership with "First 50" Sponsors.
You can follow Kingston Creative on social media Instagram, Facebook and on Twitter or visit the  website for more info or to get involved.