On Sunday, June 30, dancehall hit machine Sizzla will join multi-Grammy award winning international superstar Michael Bolton, lovers rock king Beres Hammond and BBC 1 Xrtra radio host Sir David Rodigan as headline performers at Groovin' In The Park 2019 which unfolds at Roy Wilkins Park in Queens, NY.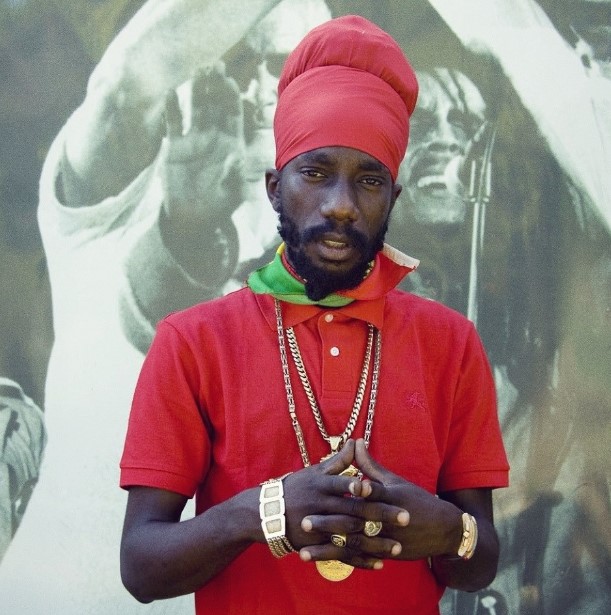 "Sizzla is one of the genre's great performers with a huge catalogue of hit songs. We are excited to include him on our special 9th anniversary presentation this year" Chris Roberts, CEO of Groovin Inc. disclosed.
 
The 'Thanks You Mama" singjay has been extremely busy for the past few months juggling multiple projects including releasing his new album 'Victory' on March 18. The 17 track disc include songs like 'Thank You Jah Jah,' 'Marijuana,' 'Hard To Survive' and 'Nothing Come Easy.' He was recently appointed ambassador for the UNESCO World Heritage Site, this as the UN added Reggae music to its list of intangible cultural heritage. Sizzla was recommended by the Royal Office of the Akan Kingdom to officially stand for the prophetic peace of Jamaica's children and communities, bestowing on him Ambassadors access to a true African treasure. He also recorded a new single with super producer Dj Khaled on his soon to be released disc titled 'Father of Ashad.'  

"This a special album. This for my son, my family, this for the culture" Khaled wrote on Instagram (IG) about the disc which will include collaborations with Cardi B, Meek Mill, Post Malone, Travis Scott, Bryston Tiller, and 2 Chainz. "I have something special with Sizzla" he continued. In an IG video clip, Sizzla teased a sample of the track.

"Greatful for the previous project I did with Dj Khaled so get ready May 17th for the Father of Asahd album" Sizzla shared.
 
The first project the two worked on was in 2007, when Sizzla recorded the titled track for 'Grateful,' the tenth studio album by the American hip hop producer. The album featured guest appearances from Future, Travis Scott, Rick Ross, Nicki Minaj, Kodak Black, Alicia Keys, Beyoncé, Jay-Z, Justin Bieber, Lil Wayne, Drake, Rihanna, Mavado among others. 'Grateful' debuted at number one on the US Billboard 200 and was certified platinum by the Recording Industry Association of America (RIAA) for sales in excess of 1,000,000 units.